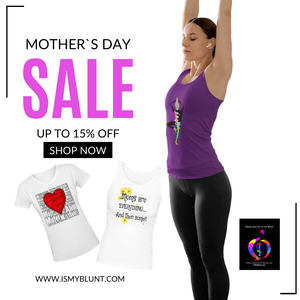 Mother's Day is on May 8, 2022, and here at Music And Art Is My Blunt, we feel like you can never have enough t-shirts.  We're also willing to bet that Mom's feel that way too. 
We have a large variety of some pretty unique t-shirt designs that we know you'll find one, two, or three to your liking.  We even have matching t-shirts that your little ones can wear with Mom's, along with some really fancy mugs to match.  
So, there you have it, all of the gift ideas that you need to start shopping.  Oh by the way the sale starts on May 3rd, but you can start shopping now if you're ready.
Be sure to share with your daughters to let them know exactly what your looking for, and you just may want to get them a t-shirt or two.    
SHARE, SHARE, FOLLOW US, SHARE, JOIN OUR MAILING LIST